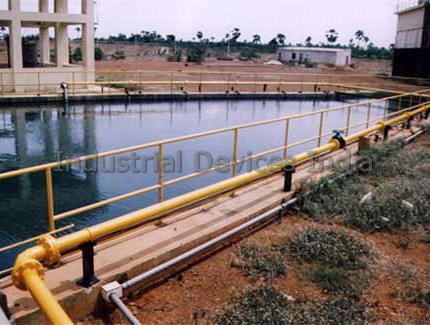 LEADER IN CHLORINATORS, VAPORIZERS & SAFETY SYSTEMS
Industrial Devices (India) Pvt. Ltd. is one of the leading Chlorination System manufacturers in India. Established in 1980 we have supplied over 5000+ chlorination system in India and abroad.
We are headquartered in New Delhi with our manufacturing facility, administrative office, design office and servicing department here. We also have an office in Chennai, Tamil Nadu.
The industries where our systems find their applications are numerous. Basically, wherever large amounts of water need to be purified at the least cost, we are relevant. Some such domains are Municipal Corporations, Thermal Power Stations, Public Health Departments, Chemical Paper Pulp Industries, etc. We also regularly export our chlorinators to various countries across the globe like UAE, Egypt, Iraq, Iran, South Africa, Burma.
We design, manufacture and commission Chlorination Plants ranging from 250 gms/hr to 1000 + Kgs/hr.
Our products include Vacuum Operated Chlorinators, Absorption tanks & towers, Steam or Electrically heated Chlorine Evaporators/Vaporizers, Chlorination accessories like Roller Supports, Manifold, Lifting Beam, Valves etc. We also manufacture other safety items such as Chlorine Leak Absorption Systems, Chlorine Leak Detectors, Emergency Repair Kits to name a few.
The Directors of the company have each been in the field of Water Treatment through Chlorination for more than 40 years.
Accredited By The Dutch Council for Accreditation